"Do you want to get away?"…. This ad line used by Southwest Airlines for years certainly has meaning this time of year. Old man winter has already set in with much of the USA already blanketed by snow and ice and very cold temps….and of course this will only get more severe and be even broader as the winter months move forward. There simply is no better time of the year to go to Cabo San Lucas than during the holiday/winter season…. with warm temps, sunny skies, the most beautiful water on earth and the best fishing of the entire year, you can get away from it all in Cabo!
There are so many wonderful, fun things to do in Cabo San Lucas…you are only limited by your imagination. Life is best lived outside while in this part of the Baja Peninsula. …swimming, snorkeling, diving, golfing, zip lining, whale watching, surfing, sun-set cruises and lounging around your resort's pool or your favorite beach are a just a few of the more popular outdoor activities to enjoy while in Cabo San Lucas.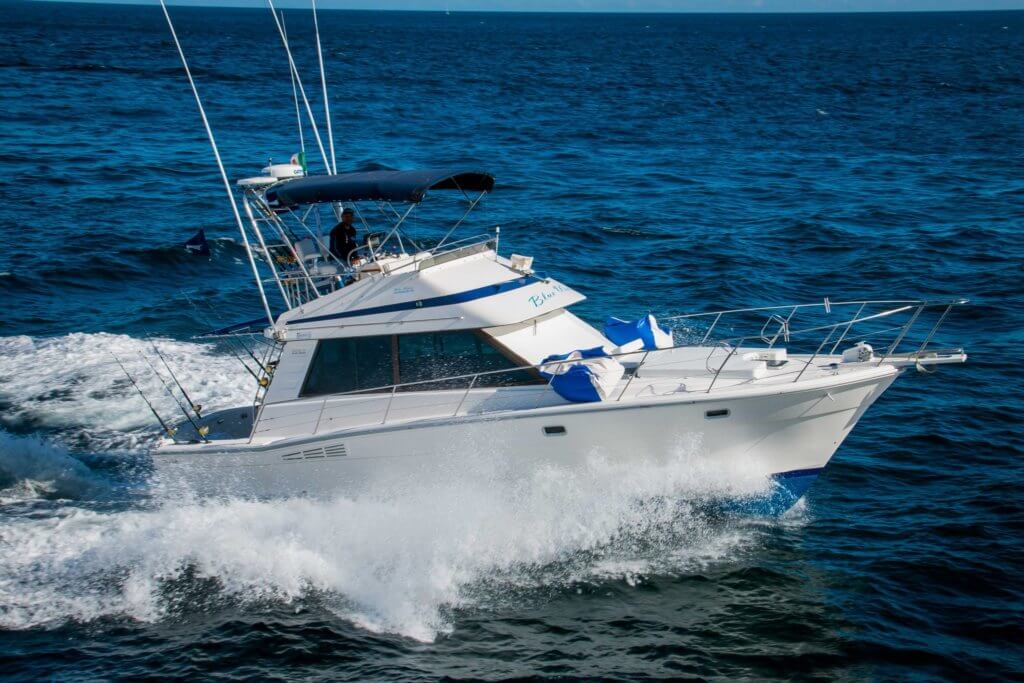 However, if you want to enjoy the most thrilling and exciting activity of them all you need to get out on the water and go fishing! Due to the geographic location of Cabo, there is a wide variety of fish ranging from blue and black marlins, sailfish, tuna, and mahi mahi to dorado. And there is no better time of the year to fish in Cabo than the winter months.
To ensure you have the very best fishing experience trust the team at BLUE SKY CABO. They have different size fishing yachts depending on the number in your party and all are in pristine condition and fully equipped with all the fishing gear and tackle you will need. (Will detail the different charter yachts later). Each charter is fully staffed with an experienced captain and crew that speak English and will ensure the very best fishing experience possible. They use the latest in sonar technology and binoculars to track down the fish for you.
When you book your charter with Blue Sky Cabo, you do so with the owner, Jim.  I can tell you from experience you want to avoid the "brokers" that are seemingly on every block in Cabo San Lucas, especially around the marina. My husband and I booked a charter with one of the brokers a few years back…we were quoted one price, the captain spoke no English (did not even speak at all) …and then the owner showed up at the end and demanded a much higher price than the broker quoted!!  To top it off the captain complained about the tip he received! Needless to say our experience was not pleasant. AVOID this…. book your charter direct with Blue Sky Cabo…Jim will customize your charter to meet your expectations. Blue Sky Cabo is the number one rated fishing charter in Cabo San Lucas by Trip Advisor for a reason…. they have the most beautiful yachts, the most experienced captains and crew and they will not only ensure your fishing charter meets all you expectations, they will entertain you and your party.
Blue Sky Cabo also known, as Cabo Fishing and Tours, is located at the Cabo Marina. They not only do fishing charters but offer a wide variety of on the water experiences such as sun-set cruises, whale watching, snorkeling and diving, dinner cruises and bachelor / bachelorette parties.  Now let's talk a little bit about the fleet of charter yachts that Blue Sky Cabo has to offer for your fishing or on the water experience.
BLUE MARLIN…31 foot Intrepid Express. This is a smaller non-cabin boat.
BLUE STAR…a gorgeous 32-foot Luhrs vessel that can accommodate up to 6.
BLUE WATER …a 35-foot Riviera. Air-conditioned cabin.
BLUE SKY …a 43-foot Riviera …can accommodate up to 14 people
BLUE SEA…a 60-foot Bertram…can accommodate up to 24 people
As you can see Blue Sky Cabo has the size yacht you will need depending on the number of people in your party and the expectations you have. Did I mention they also offer on board photography and will send pictures to your e-mail…. and can even film your experience with a drone…WOW! Just tell Jim what you need / want and he will customize your charter and quote you a price.
But don't just take my word for it…. look at these reviews of experiences on BLUE SKY CABO:
"BEST FISHING EVER" …" to say my experience on Blue Sky Cabo was a mindblower would be an understatement! I have big game fished in many parts of the world and this was my best experience ever. Captain Juan and his crew, Mario and Julio love what they do and it shows. Captain Juan is not happy with a mediocre experience…this guy is more of a fish hunter…he aggressively changes tactics to find fish…. our catch included stripped marlins, Dorado, tuna and barracuda. The photography by the crew is top drawer …and even included numerous underwater shot"
"ANOTHER SIMPLY PERFECT DAY WITH BLUE SKY" ….I am a local and use Blue Sky Cabo exclusively when venturing out with company or clients. Blue Sky is THE class act when it comes to tour operators in Cabo San Lucas. I have been on whale watching expeditions, trophy-marling excursions, booze cruises up the Pacific and the Sea of Cortez with Blue Sky and every trip perfect. Jim is a fantastic operator and is always on top of making sure your outing is special. "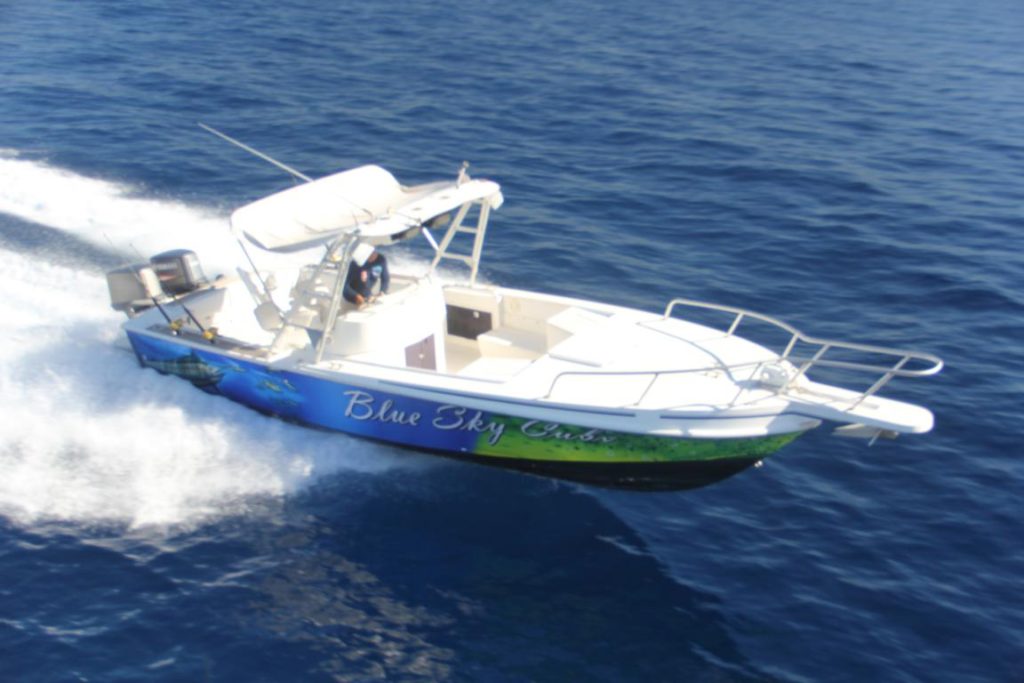 "GREAT DAY ON THE WATER"…. nine of my friends went out with BLUE SKY on a fishing charter…Captain Juan and mates Julio, Mario and Quin were very welcoming.
Despite our groups' ineptness at fishing, the crew was diligent at manning the lines and setting us up in the fight chair to battle the marlin. The crew entertained us all, kept the beer coming and spun plenty of good music throughout the trip. The boat was great and the crew is helpful and professional"
You can see many other reviews of excursions on BLUE SKY CABO on Trip Advisor.
I highly encourage you to call Jim and get your personal fishing charter booked now. This is a very busy time of year in Cabo San Lucas…. so book in advance to ensure you get the day any type of experience to desire.
GOOD FISHING!
Written by,
CBHINE
Holiday activity at Cabo is amazing! Live your life again!!
Contact Us for best Holiday activity at Cabo.