A new year is here, which leads us to new adventures. No place on earth has better fishing than Cabo San Lucas Mexico! Get your gear packed and head on down to a little "heaven on earth" for fishing. What you don't have, we can provide!
Due to the geographic location of Cabo San Lucas, fishing is great year round. There are 18 species of fish that are plentiful in the waters surrounding Cabo San Lucas ranging in size for 10-20 pound snapper to 1,500 pound black marlins. With a cool down the in temperatures the spring is great for fishing in Cabo.
To guarantee you have the very best fishing experience trust the team at Cabo San Lucas Fishing. They have various size fishing yachts depending on the number in your party and all are in immaculate condition and fully equipped with all the fishing gear and tackle you will need. Each charter is fully staffed with an experienced captain and crew that speak English and will ensure the very best fishing experience possible. They use the latest in sonar technology and binoculars to track down the fish for you.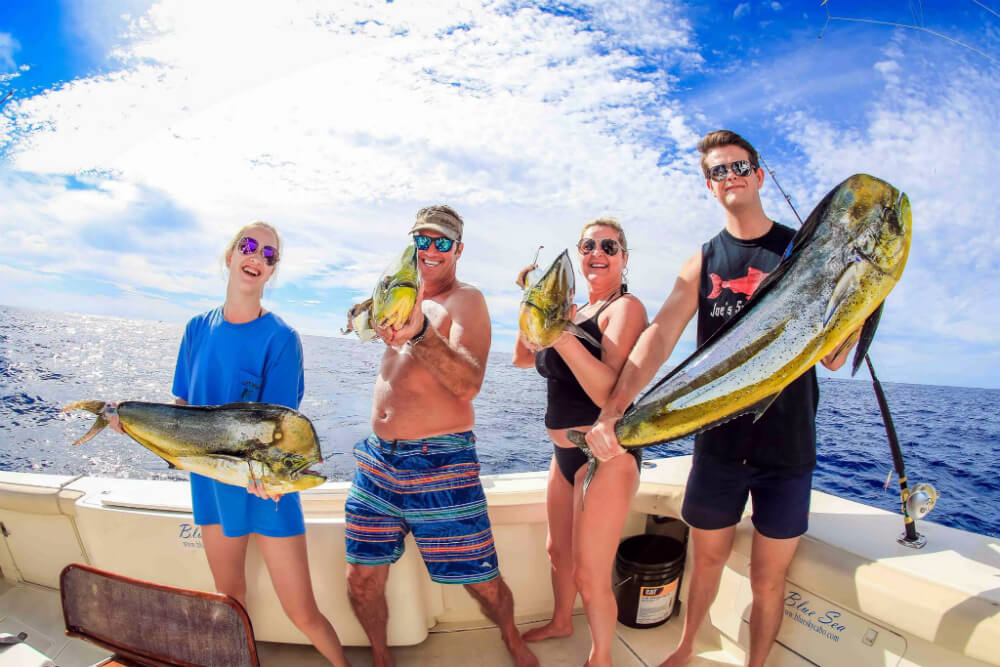 Blue Sky Cabo also known, as Cabo Fishing and Tours, is positioned at the Cabo Marina. They not only do fishing charters but offer a wide variety of on the water experiences such as sun-set cruises, whale watching, snorkeling and diving, dinner cruises and bachelor / bachelorette parties. Now let's chat a little bit about the fleet of charter yachts that Blue Sky Cabo has to offer for your fishing or on the water experience.
BLUE MARLIN…31 foot Intrepid Express. This is a smaller non-cabin boat.
BLUE STAR…a gorgeous 32-foot Luhrs vessel that can accommodate up to 6.
BLUE WATER …a 35-foot Riviera. Air-conditioned cabin.
BLUE SKY …a 43-foot Riviera …can accommodate up to 14 people
BLUE SEA…a 60-foot Bertram…can accommodate up to 24 people
Sailing the fertile waters off Cabo looking for great fishing is a must! Blue Sky Cabo is rated number 1 on Trip Advisor and has been ranked high for a very long time with good reason. Blue Sky Cabo Fishing Crew is amongst the best in Cabo San Lucas, with the yachts tournament ready with professional fishing gear and tackle. Blue Sky Cabo Yacht Charter Company is pleased to provide snorkel tours to Santa Maria, Chileno Bay and Pelican Rock with our floating islands, aqua lily pad and snorkel equipment. If you are seeking a romantic or spiritual experience – Blue Sky Cabo offers a private or sunset cruise visiting the arch for photos with your family and friends. Cabo San Lucas Fishing and Tours caters to Bachelorette and Bachelor parties with floating parties in front of Mango Deck with an amazing stereo system and dance pole for amazing parties with our friendly English speaking crew.
Regardless of the fishing experience you may desire, Blue Sky Cabo can meet your needs. They offer charter-fishing cruises varying from 3 hours to over night trips. Blue Sky Cabo has several beautiful fishing charter boats available and each manned with experienced captains and crew, which can accommodate up to 20 persons.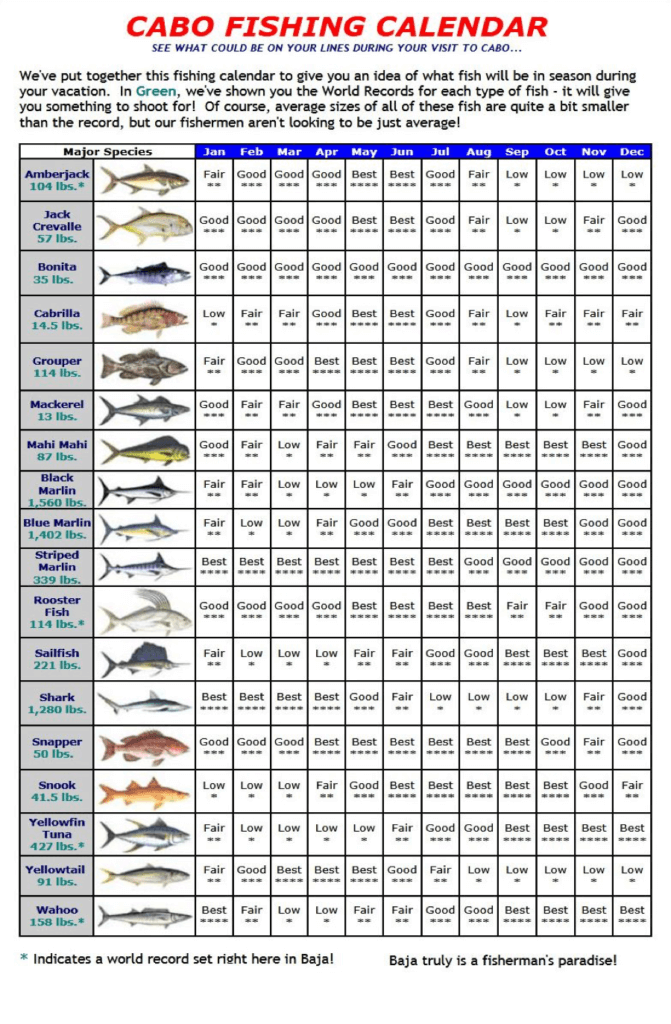 So, what are you waiting for…call or go on line to Blue Sky Cabo today to arrange your next fantastic sports fishing charter.
Written by,
CBHINE
Fishing is a top activity in Cabo San Lucas, enjoy this most popular sea activity with top "Fishing & Tour Provider"
Contact Us for book us.