Cabo San Lucas is internationally known for its incredible fishing charters! Such an exciting adventure! In the month of February the Cabo San Lucas Fishing Charters are reeling in, bonito, grouper, marlin, hammerhead shark, roosterfish, jack crevalle as well as snapper and yellow fin tuna.  Reports coming in are that most boats are having great days and great catches!
Afterwards, as you are coming back to the Cabo San Lucas Marina, you might be wondering what choices are available for your fresh catch. It might be a good time to clean the fish, fillet it and wrap it up, (put on ice) and head to a local restaurant for a celebration and astonishing meal! But who will clean and pack the fish? Or is it too late to set up taxidermy? Can I possibly carry this home, but how? After researching these topics, I was surprised to see that many options are available.
After contacting a few restaurants in the area, I discovered it's very easy to have your fresh catch turned into a fantastic dining experience.  Setting this up ahead of time is important. If your favorite restaurant is not listed below, give them a call; most likely they will accommodate your requests.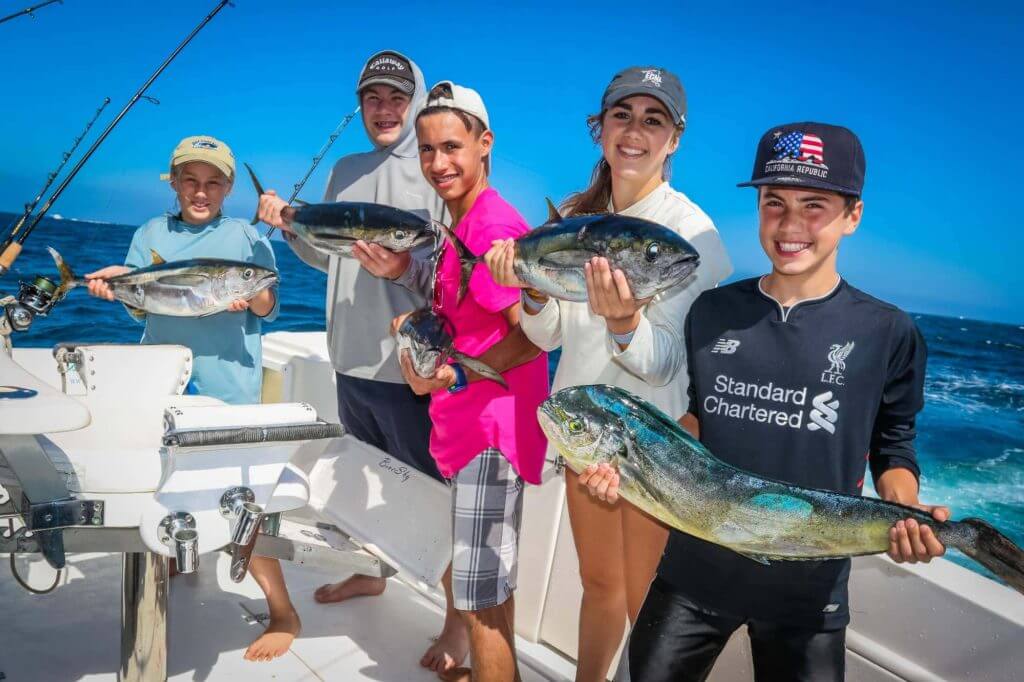 Baja Cantina offers several options. You may select from their signatures styles of Meniere, Blackened, Mojo De Ajo, Scampi or A la Diable. All are served with white rice and seasonal vegetables. Another favorite among their customers is the traditional burritos style.
Price per person is a $200 peso with side orders of $70 pesos. Baja Cantina's hours are 7:00 AM to 11:00 PM.
Baja Cantina is located on the Marina Dock M, (Behind Tesoro Hotel, phone number 52 624 143 1111
Romeo and Julieta is a restaurant specializing in traditional Italian food, offering authentic Italian cuisine and atmosphere. Thanks to Italian-born Executive Chef Matias Forte, who is passionate about having everything fresh and prepared to order. They have been serving guests for 31 years offering high quality service and a wide variety of entrees to include homemade classic pasta to traditional lasagna, including their famous Cesar salad prepared at your table. It is a tradition at Romeo and Julieta's that their chef bases its dishes on the quality of his products.
Items to include in the preparations of you fresh catch are:
ENTRE
Caesar Salad; The famous Caesar salad-made tableside (roman lettuce, croûtons, Parmesan cheese, eggs, olive oil, vinegar, anchovies.
CATCH OF THE DAY; Grilled
And served with (1/2 portion)
Pasta Pesto (prepared with basil, garlic y pinions, with olive oil from Ensenada and Parmesan cheese) or Alfredo Pasta (prepared with cream, Parmesan cheese, garlic) or Napolitano Pasta (prepared with tomato sauce with garlic, olive oil, basil). Cost is $334 pesos (tax included) per person.
Romeo y Julieta is located on Boulevard Marina s/n, phone number is 52 624 143 0225
Mi Casa Los Cabos is one of my favorite restaurants in Cabo.  As you walk in Mi Casa, you might be in awe of the beautiful paintings on the walls. Plus the smells are enticing! As for your fresh catch, here are some excellent choices provided by their chef.   Fresh fish prepared zarandeado style, is a rub with herbs and spices, slowly grilled to perfection. Majillo style is a seasoned chile guajillo with garlic. Talla style is a rub with a mixture of dried chilies and herbs, grilled on charcoal, tikin xic plato clasico maya style a classic mayan dish that is marinated in asiote then wrapped and grilled in a banana leaf!!  Also veracruzana style is one of the most popular recipes among customers, made with tomato, jalapeno, capers and olives! Price is $20 per person. Mi Casa Los Cabos hours are 11:30 AM – 10:30 PM. Mi Casa is located at Avenida Cabo San Lucas, phone number 52 624 143 1933
Pancho's Los Cabos. For $16.12 US (per person), the choices are a salad or tortilla soup for starters. Sides include rice and vegetables for your fish. The fish can be prepared one of several ways. One option is mango with ginger mint and tequila with a flare of red pepper. Or mojo de ajo with garlic butter sauce. My mouth is watering at this very moment! Also a tequila butter with garlic tomato as well as tequila and basil sauce! Last but not least diabla, chipotle pepper with cheese and cream sauce!  Wow!!!! Give them a call or drop by for more information and options. Pancho's Los Cabos hours are 9:00 AM – 11:00PM. Poncho's address is Miguel hidalgo, phone number 52 624 143 0973
There are certainly other options, maybe your resort's resident restaurant would prepare your catch for you or you could prepare it yourself.  If you are looking to have a romantic dinner on the beach, then ask for a box to go, pick up some wine or your favorite beverage and kick back and enjoy!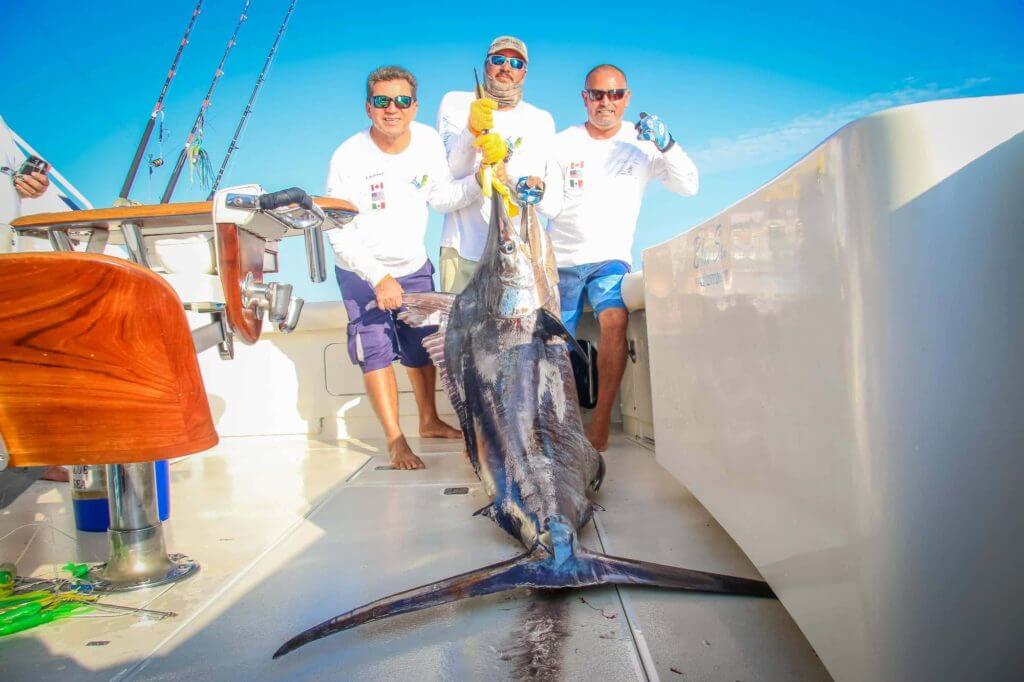 If you are interested in transporting your catch back home, Blue Sky Cabo Fishing Charter will clean your fish and pack it for you! If you want to skip the dinner at the restaurant, and take your fish home, they will help you with that as well with good options for shipping.  Blue Sky will pack and freeze your catch and the customer can take it home using a cooler or flexible cooler bag. The cost runs about $1.50 per pound to clean and pack. Be sure to double-check the airline pound restrictions and other concerns before heading to the San Jose Del Cabo International Airport.
Taxidermy is an option. Especially if you have a beautiful catch. Depending on the fish, this could be a wonderful idea. If you are thinking of releasing the fish some things to consider are: measurements of the fish that are precise. Also photos would be a plus. Trip Advisor would be a good source to determine the taxidermy company of your choice.  Fiberglass is an option used to make the replica of the fish. Fiberglass has proven to last much longer and encourages the protection of your gorgeous fish!
Written By,
CBHINE
So, what are you waiting for?
Go fishing with Blue Sky Cabo! Have a question? Contact Us