There is no doubt that Cabo San Lucas is a premier vacation spot in Mexico with plenty of things to do in Cabo. Cabo entices pleasure seekers with its fashionable nightlife, restaurants, and beautiful beaches. Outdoor life is lived to its fullest on this Mexican coastline. Vacationers love the swimming, playing golf, deep sea fishing carters, sailing, surfing, scuba diving, bars and hotels. Beautiful cruise ships anchor in the incredibly lovely harbor that host visitors from around the world.  Beautiful yachts add glamour and glitz to the coastline.  So, here are some really fun ways to enjoy your trip to Cabo San Lucas!
Watching the waves crashing against El Arco De Cabo San Lucas, or as locals say "Lands End" which is an arched rock formation on the southern tip of the Baja Peninsula.  Formed by the wearing away over the years, the rock creates as a meeting place for many sea lions that play and entertain.  The large creatures are fun to watch and photograph as they jump, swim and sit on the rocks. With the strong currents, don't be temped to jump into the water, it can be very dangerous for swimming. A good way to go out to El Arco is by booking with Blue Sky Cabo's Wednesday night sunset cruise. Check website for details.
Cruising the rich waters off Cabo looking for great fishing is a must! Blue Sky Cabo is rated number 1 on Trip Advisor and has been ranked high for a very long time with good reason.  Blue Sky Cabo Fishing Crew is amongst the best in Cabo San Lucas, with the yachts tournament ready with professional fishing gear and tackle.  Their fleet consists of four boats catering to the entry level angler and the high end VIP corporate event.  Blue Sky Cabo Yacht Charter Company is pleased to provide snorkel tours to Santa Maria, Chileno Bay and Pelican Rock with our floating islands, aqua lily pad and snorkel equipment.   If you are seeking a romantic or spiritual experience – Blue Sky Cabo offers a private or sunset cruise visiting the arch for photos with your family and friends.   Cabo San Lucas Fishing and Tours caters to Bachelorette and Bachelor parties with floating parties in front of Mango Deck with an amazing stereo system and dance pole for amazing parties with our friendly English speaking crew.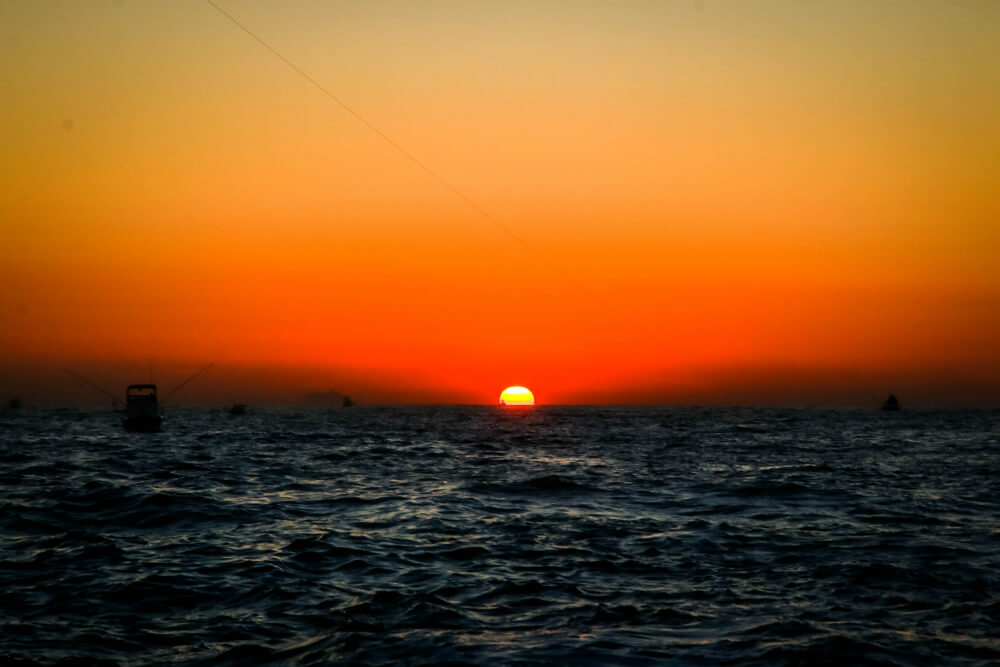 Blue Sky Cabo is located in the Cabo Marina; and offers 4 boats from 31 feet to 60 feet with pricing from $400 to $3100 USD. Blue Sky Cabo is pleased to offer fishing, snorkeling and float/sunset party cruises.
One reviewer from Trip Advisor wrote:
"Coming to Cabo San Lucas is such a wonderful experience. We love the culture, the people and most especially Blue Sky Cabo Fishing and Tours! Our adventure begins in the stunning city of Cabo at the Marina section F, Captain Juan and his crew are the kindest hosts, determined to make the cruise one of a kind. Not only were our host's top notch, but also the views during the cruise are beautiful. The yacht was stunning, spacious and super clean. We were served snacks and the views of the landmarks are breath taking. We always feel so special when we cruise with Captain Juan, he is the kindest gentleman and his staff, including a photographer is all wonderful. The cruise lasts over two hours, watching the sunset and having a special guest come aboard for snacks, (I will keep this part a surprise) is all incredibly fun!"
Swim With the Dolphins and Whales
Swimming with the dolphins is a joy! Bottlenose dolphins are in big demand at the swimming with dolphin's tour in Cabo San Lucas. You have the choice of fun programs and activities under the direction of the devoted trainers. The thrill of riding with the dolphins is amazing and a bit thrilling! Children ages 4-9 can easily enjoy this activity and is designed for their ages. The fun lasts for 3 hours!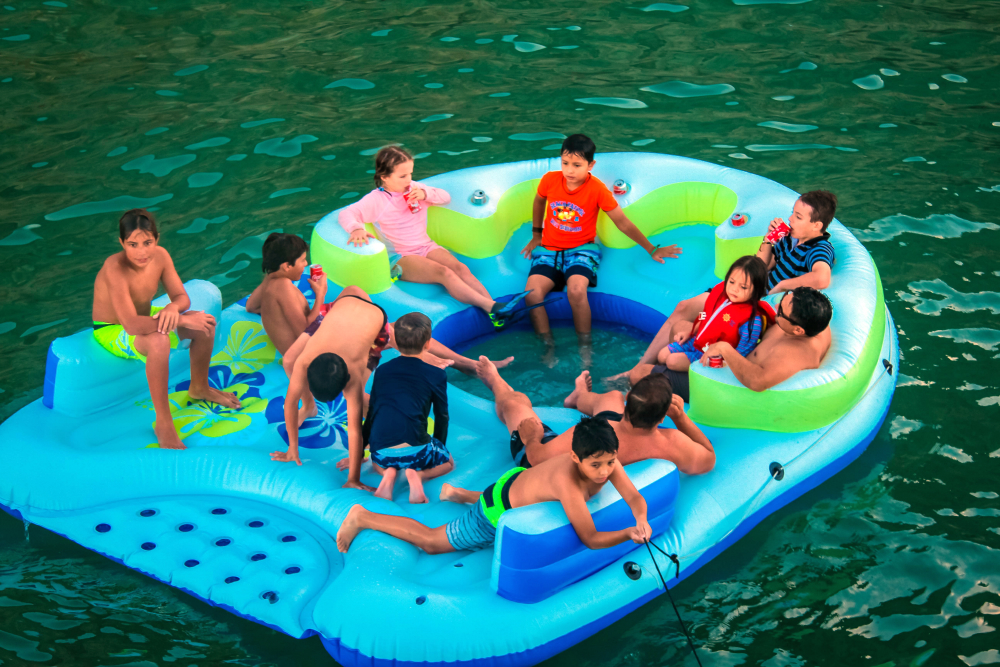 If you want to experience the whales, you are in luck. Escaping from the crowds and going out to sea for whale watching is incredible! Blue Sky Cabo will be happy to take you out and give you a thrill you'll never forget. Keep your eyes on the water because the whales are playful and beautiful. Tours include snorkeling and swimming. Decide on the time you would like and give Blue Sky a call to schedule this amazing event.
Outside Fun
Now here is something very interesting and different to enjoy. Try an interactive way with A-maze-in Cabo Race, a self-starter outdoor scavenger hunt.  Very cool for all age groups. You will start out with a clue that will take you on an exciting adventure in Cabo; you will discover spots that are hidden and interesting along the way. Your team will be given clues to solve and it will include some great challenges plus lots of sightseeing along the way.  After you have had the time of your life, you will have an award ceremony and have a fun time with incredible food and drinks. Check out A-maze-in Cabo Race!
Tequila Tasting
One very cool activity in Mexico is of course their tequila tastings!  You will find many places in Cabo San Lucas to experience tequila tastings and many varieties of tequila.  One of my favorites is at Pancho's!  Pancho's will introduce you to the fascinating world of the many countless Mexican libations which date all the way back to the Mayans (they must have hundreds).  Topics that will be covered during your tasting are:
How mescal differs from tequila.
How tequila is fabricated.
What makes good tequila?
The worm and other myths.
Tequila and mezcal customs.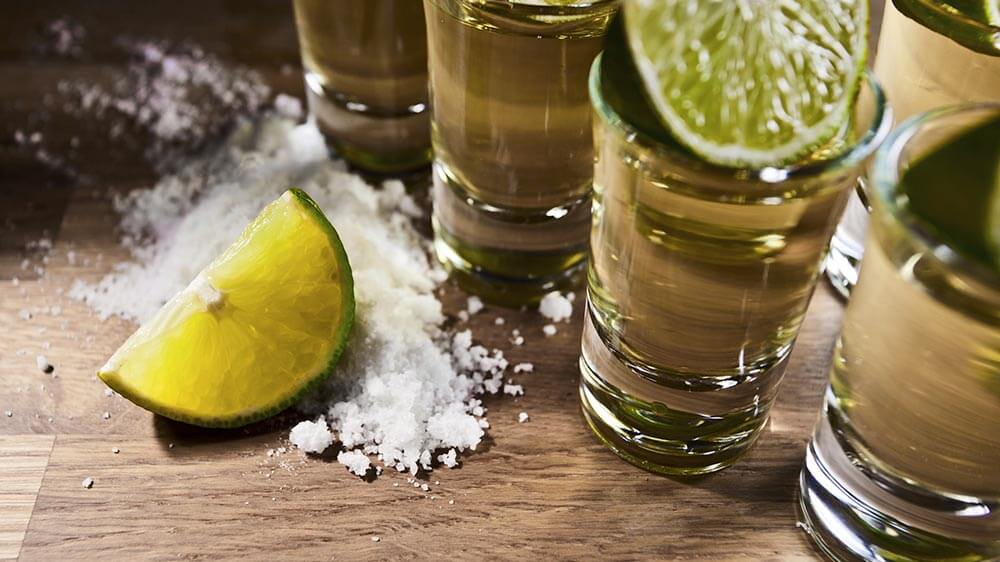 On their website, they give you an example experience, "Your participation in this event will be further stimulated as you consume generous "caballeros" of four fine tequilas and one "jarrito" of mezcal. All selected from Pancho's collection of over 650 tequilas and 15 mezcals. Pancho's tequila tasting are conducted by our very own Pancho's Tequileros, all very knowledgeable on pulque, mezcal and tequila. Tequila tasting includes: Four shots of tequila representing the four levels of aging, Shot of Pancho's famous homemade mescal "like mother used to make", Ceramic "Pancho's" jarrito, Diploma "Master of Tequilas".  Email Jennifer at bragg@panchos.com for details.
At the end of the day in Cabo, it is wonderful to just sit and watch the sun set. The day has been wonderful, and the sea is as beautiful as anyone could ever imagine.  I always enjoy this time, while sipping on a cocktail and thinking…gee I wish I lived here. Maybe one day. Cheers!
Written by,
CBHINE
Come and enjoy the "Cabo Heaven" Cabo is waiting to shine & roar for you. Find your inner YOU at Cabo!
Contact Us before it's too late for you!