There just so many different and exciting things to do in Los Cabo! One may have a hard time deciding just what it is you or your family want or have time to do while vacationing here. From just frolicking around the pool or beach at the resort / hotel where you are staying, snorkeling or diving, shopping the streets of Cabo San Lucas, tequila tastings, art walks, bar hopping, golfing, enjoying world class cuisine and at of the many award winning restaurants, dinner cruises or partying the night away at one of the night-clubs there is something for everyone!
But if you want to do something that is exciting beyond your expectations, that will get your adrenalin pumping like nothing else, go on a fishing charter and catch any of the many varieties of game fish that are plentiful off the coasts of Los Cabos. There are 18 major species of fish in the waters around Los Cabos ranging in size from 10-20 pound snapper to 1,500 pound black marlins.
You are probably wondering when is the best time of year to fish, what fish are caught at what time of year etc. At the end of this blog is a fishing chart showing the various fish species and the calendar months, which indicates the best months for fishing for each specie. There are many factors that play in to what species and best caught when. Water temperature, ocean currents and local weather conditions all factor in to this.  I don't want to get in to so many of the "analytics" of fishing Cabo; just know that because Baja California Sur has favorable geographic conditions with an extensive coastline there is an abundance of fish being caught year round.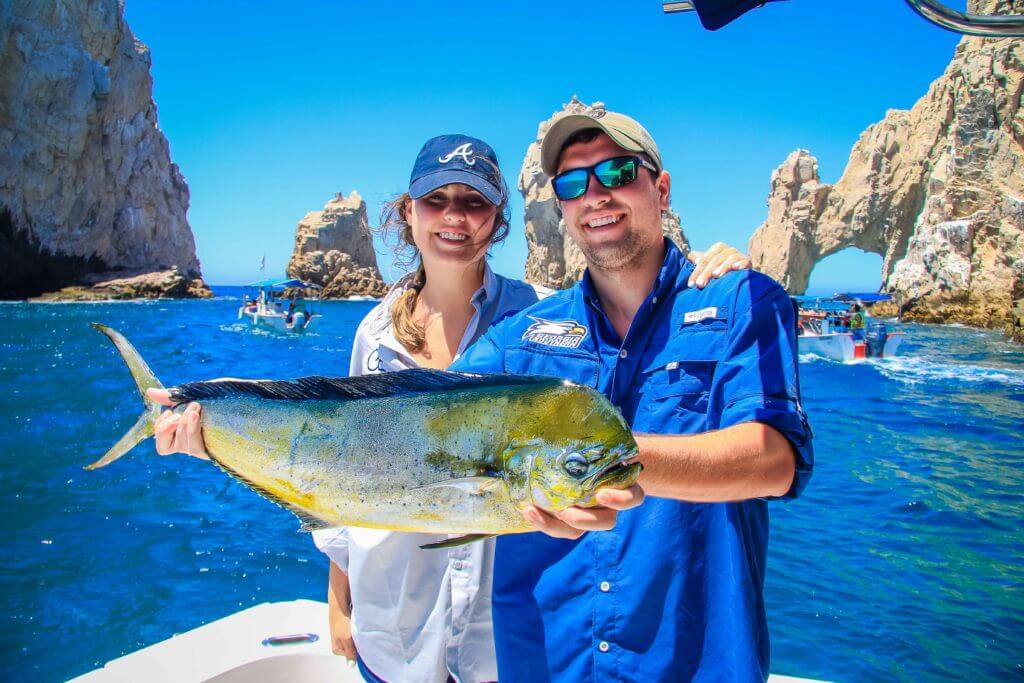 If you are a true sports fisherman there are many fishing tournaments throughout the year. Some of the bigger ones are:
Cabo Summer Slam:  also known as Pelagic Triple Crown …while much of the summer tournament is around East Cape, Cabo San Lucas is always a focal point for the larger sponsors and the more lucrative payouts. (Over $200,000 in payouts) The tournament is held in June each year.
Bisbee's East Cape Offshore: As mentioned before, water temps play a significant role in where to fish. As these temps climb, tournament fishing migrates to the East Cape area of the Sea of Cortez. Again large $$$ payouts are made (based on entry fees) to the billfish, tuna and Dorado anglers. (July 31-Aug. 4 in 2018)
Los Cabos Billfish Tournament: This takes place annually in October and offers large cash payouts for each team, largest tuna, wahoo, Dorado and billfish. (October 14-18 in 2018)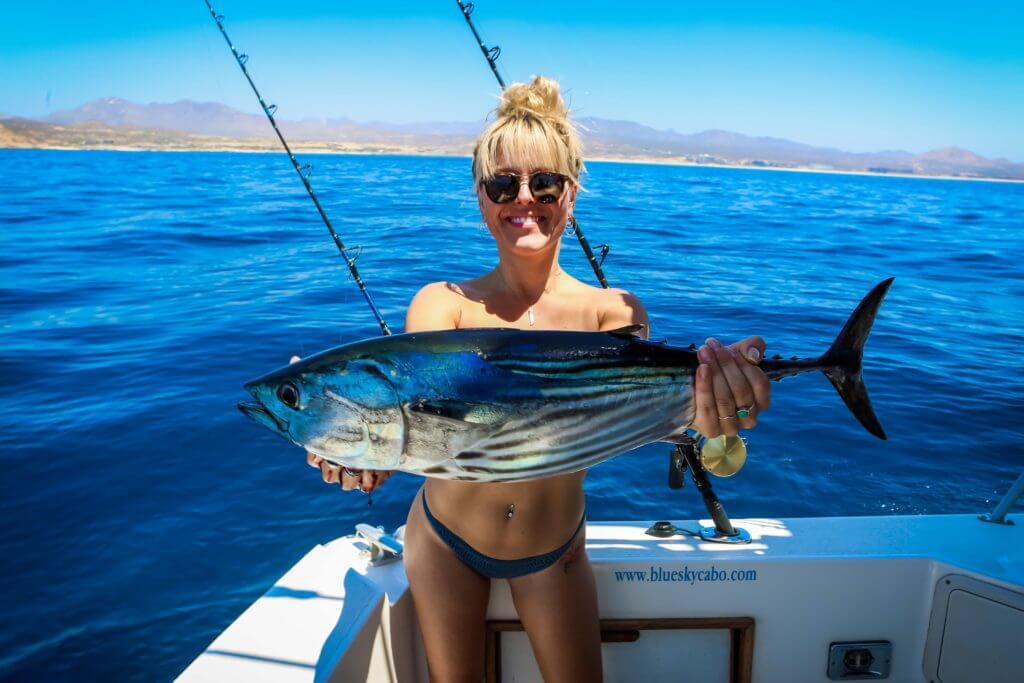 Bisbee's Black and Blue: This is often called the Super Bowl of Sport fishing due to the millions of dollars in cash payouts. WOW!! This tournament is held in last October of each year. (October 23-27 in 2018)
Won Los Cabos Tuna Jackpot: This tournament has ties back as early as the 1950's and is very popular with 147 teams competing in 2017, with over $650,000 in prize money. (Nov. 7-10 in 2018)
Regardless of the fishing experience you may desire, Blue Sky Cabo can meet your needs. They offer charter-fishing cruises varying from 3 hours to over night trips.  Blue Sky Cabo has 4   fishing charter boats available and each manned with experienced captains and crew, which can accommodate up to 20 persons.
So, what are you waiting for…call or go on line to Blue Sky Cabo today to arrange your next fantastic sports fishing charter.
Here is the fishing chart for Los Cabos: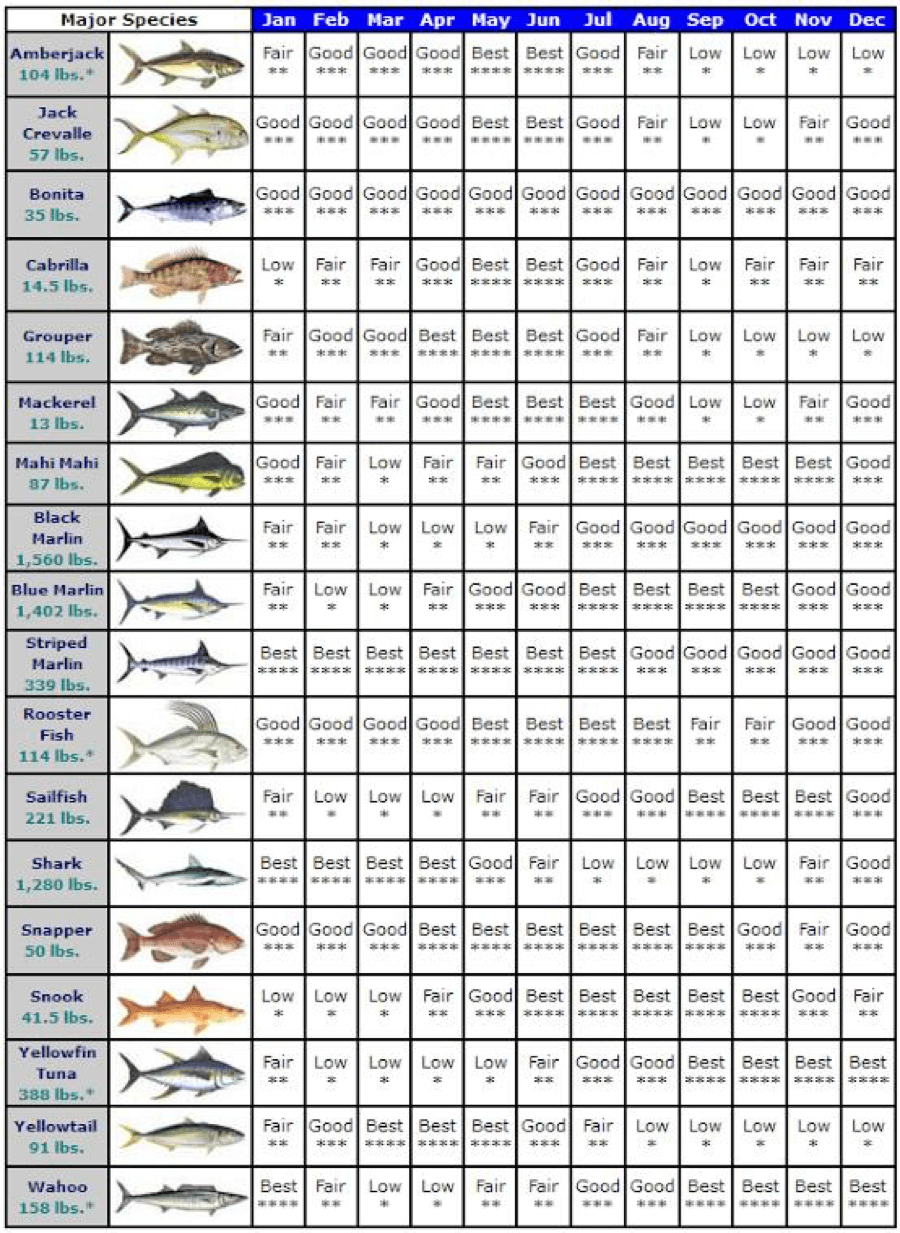 Written by,
CBHINE
Catch fish from Cabo deep sea!…… Contact Us for package details!