There are endless activities to do in Cabo San Lucas. If you enjoy deep-sea fishing, there are several fishing tournaments going on this month. If art and culture is your cup of tea, then you are in luck. Cabo is a small city with endless activities for everyone. The only problem is choosing which event you would like to do. Get on down here and let's start planning!
Of course, fishing is BIG in Cabo and the Stars and Stripes tournament will be going on through July 30.  The striped marlins are the real stars of the event. In 1997 the Stars and Stripes tournament was started to help fund Big Brothers and Big Sisters of Orange County. The event is a combination of golfing, music and fishing.  Over the last few years, the event has grown into a much larger event to help benefit charities for children all based in the Southern California and Mexico areas. Get with Blue Sky Cabo for your BEST deal on fishing charters.  Jim is super easy to talk to and you will really enjoy the experience!!
Currently, the Stars & Stripes Tournament is now a recognized golf tournament, fishing tournament and music festival. This world-class charity, held yearly in Cabo San Lucas, Mexico, joins deep sea fishing and golfing on Mexico's premium courses with stunning accommodations and top musical entertainment. The immensely popular event has raised and donated more than $29 million to commendable youth charities over the course of its 22-year history. More than just a moneymaker, Stars & Stripes creates lasting memories for the organizations it helps, as well as those contributing in the event each year.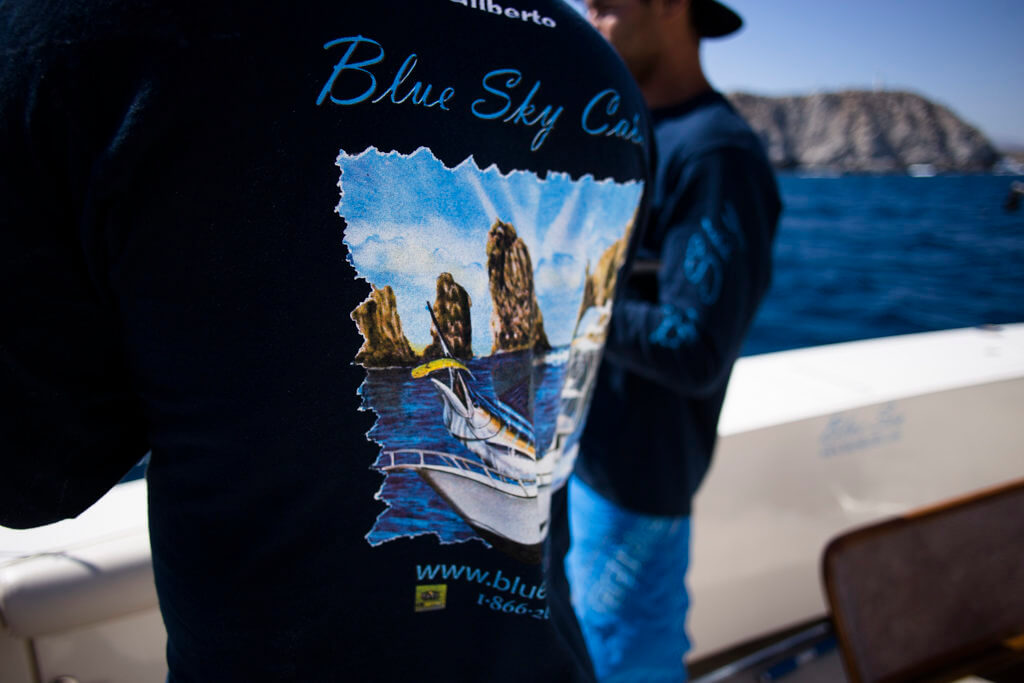 Contact Information:
Hotel Hilton Los Cabos
Cabo San Lucas
+52 624 145 6500
Also in July is the 15th Annual East Cape Dorado Shoot Out. The event is scheduled for July 20, 2019, at the beautiful Van Wormer Resort in Los Barriles.
Type of event: Sports
Los Barriles, B.C.S., Mexico – The 15th annual East Cape Dorado Shoot Out has been scheduled for July 20, 2019 at the Van Wormer Resorts in Los Barriles. This is the largest fishing tournament in the Southern Baja with a typical turnout of 130 teams each year. This event is so popular because of the low entry fee along with a big payout. This year the entry fee is $500 for each team and the winning team will stroll away with a brand new, 2019 4×4 Volkswagen Amarok pick-up. The tournament also proposes optional side jackpots of $200, $300, $500 and $1,000. Last year's jackpots went over $126,000 in cash.
The rules are easy, reel in the biggest Dorado on July 20, 2019 and you succeed in winning the truck. There will also be countless prizes for 2nd and 3rd place as well as for the heaviest tuna and wahoo captured that day. The advantage of this one-day tournament set-up is that anyone can win. All it takes is a little luck and you can walk away with a cool new truck. After the tournament, Palmas De Cortez will MC the award ceremony, which is unlike any in Baja. Dinner, Music and over $30,000 in raffle prizes will be given away. Some of this year's promoters, who have kindly donated prizes to the event include: Volkswagen of La Paz, Flambeau, Rapala, Penn, Furuno, Eat Me Lures, Hi-5 Lures, Williamson Lures, Pelican, International Gold Jewelers, Cabo Unico Tequila, Quaker State, Thrifty Car Rental, Baja Brew, Terrafin, Maxima line, Aftco Clothing, Baja Traveler Magazine, St. Croix Rods, BajaMark, Costa Del Mar, Cummins, Solar Fortun, Maxx Digital, HGST, G-Technology, Chum Buddy, Baja Ferries, Ferre-Mar and Van Wormer Resorts.
It is now so easy to sign up for the East Cape Dorado Shoot Out.  Be sure to fill out the entry form right on your computer screen, enter your credit card number and submit. Register early to avoid long lines at the event. Registration will be at Palmas De Cortez July 18th and 19th from 4pm-8pm. The team must register in La Paz on July 9th at Baja Mark and on July 11th at Puerto Los Cabos in San Jose Del Cabo from 6pm-8pm.   All teams must check in and register at one of the above locations in order to participate in this year tournament.  All boats must start in front of Hotel Palmas De Cortez in Los Barriles.  Boats will check in with their team number just before the tournament starts!
If you've never participated in a fishing tournament, this is a great one to start with. Low entry fees, big prizes, and a very straightforward format. Catch a Dorado, weigh a Dorado, have a beer. For more information on the 15th annual East Cape Van Wormer Resorts Dorado Shoot Out call 877-777-8862.
877-777-TUNA
Los Barriles, B.C.S
San José del Cabo
July 29
Type of event: The Mango Festival
The Mango Festival and San Ignacio Traditional Festivities at Todos Santos is great fun and good times. There will be horseback riding, fishing tournaments and a display of regional products and handcrafts. You will be able to enjoy the local cuisine from the restaurants of the region that will base their dishes on the mango, the most exquisite fruit.  It's a cool cultural event!!! Dancing, polka bands, a horse parade plus artisanal items to sample.
July is definitely a great travel month to Cabo. I just touched on a few of the fun events, many many more are certainly out there for you to enjoy. Get your playlist updated to the Mexican theme and head on down to Cabo San Lucas, hope to see you here!  Ole
Written by,
CBHINE
Fishing, playing, lay in sun, travel game competition everything is in a single place "Cabo"! Contact Us if you want to participate.