There are lots of entertaining things to do in Cabo San Lucas. The difference between the desert and the ocean makes for a beautiful backdrop, which can best be observed by climbing Mount Solmar at sunrise or by getting out on the waters of the Sea of Cortez or the Pacific Ocean. Be sure to make the most of your vacation by trying your hand at deep-sea fishing then off to one of the local restaurants around the marina to eat the delicious catch. Are you set? I know you are.
El Arco
What in the world is El Arco? Well, it's a natural archway that has become a picture-perfect representation of Cabo San Lucas – take a ride out on one of the Blue Sky Cabo yachts for a tour to see it best from the water.
The rock formation is gorgeous and you can frequently spot sea lions having a blast playing and diving into the water. The beaches nearby are Lovers' Beach and Divorce Beach, which makes for great snorkeling.
Cactus ATV Tours
Want to change things up a bit? Head out to see a different side of the Los Cabos region. Driving through its desert, mountains and sand dunes is spectacular.
If you're looking for a real cool adventure, go for a cactus ATV tour.  This big change in scenery will be exciting. Tours are about two-and-a-half hours and include all equipment.
Marlin fishing with Blue Sky
Hop on a Blue Sky Cabo yacht and try your luck at catching a marlin or mahi-mahi.
Cabo San Lucas is home for deep-sea fishing and the marina is very lively. Give Jim a text or call and plan your custom fishing excursion. Super fun, I've done this many times. The captain and crew are totally amazing. It is very easy to customize your trip too.
La Coyota
La Coyota is a shopping village full of handcrafted glass, local art and unique finds.
From one of a kind crafts, and beautiful ceramics, La Coyota offers multi-room shops that stretch through a transformed hacienda and formerly belonged to Edith Jiménez, the creator of The Office on Medona Beach. The assortment of items are much better than what you'd find near the marina.
Mount Solmar
Enjoy a beautiful hike to a sunny spot overlooking Los Cabos. The hike takes about an hour and a half.
Climb Mount Solmar for incomparable views and take some snapshots of the Los Cabos area that will make your day. The hike is rather easy but wear protected shoes, since it is very rocky in some areas.
Cabo Snorkel
Going out on the water is a must, and snorkeling is definitely a cool activity! Blue Sky will take you to Land's End and El Arco, Lovers' Beach and the sea lion colony.
The marine life and coastal sceneries here are grand and you can't come to Cabo San Lucas and not go out on the water!! Blue Sky will provide you with snorkeling gear or of course bring your own. One thing is for sure, there's TONS of marine life in the sea and its all incredible to see first hand.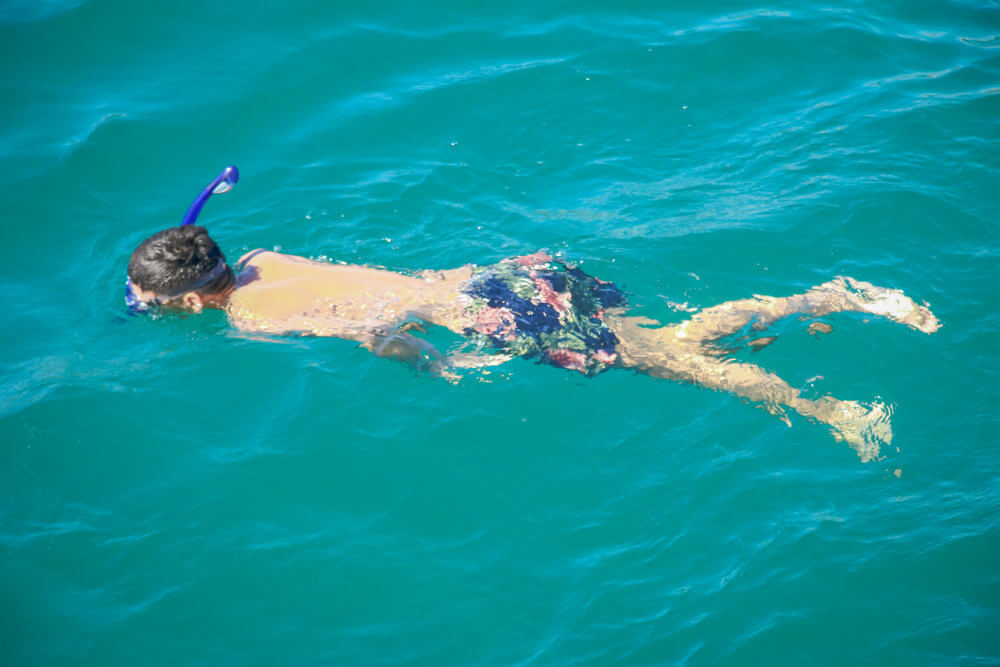 The city of Cabo San Lucas may have the superior nightlife, but somber shoppers know the best places to find local arts and crafts, resort clothing, and mementos are in San Jose Del Cabo. The town's notable, cobblestoned Distrito del Arte is full of boutique galleries, highlighting everything from Mata Ortiz pottery to modern paintings and sculptures; Plaza Artesanos has many interesting stalls featuring Mexican crafts like bedspreads, hammocks, and knick-knacks; Plaza del Pescador offers a lovely Tommy Bahama shop and other resort style clothing; Jewelry shops offer Taxco silver and Mexican fire opals and the Mercado weekly farmer's market entices foodies and visitors with fresh fish, nearby ranched meats, organic produce, and many variety of cheeses.
Whale Watching
Beginning early November humpback whales start their migration to Cabo San Lucas on their way to warmer waters where the females give birth to their calves.
In April they begin the lengthy trip up to the more chilly waters off Alaska for the summer.
During the migration you have a very good possibility of seeing a pod of these stunning creatures.
Beginning in November and December the baby whales will be grown, but come January and February you may spot newborn calves as well.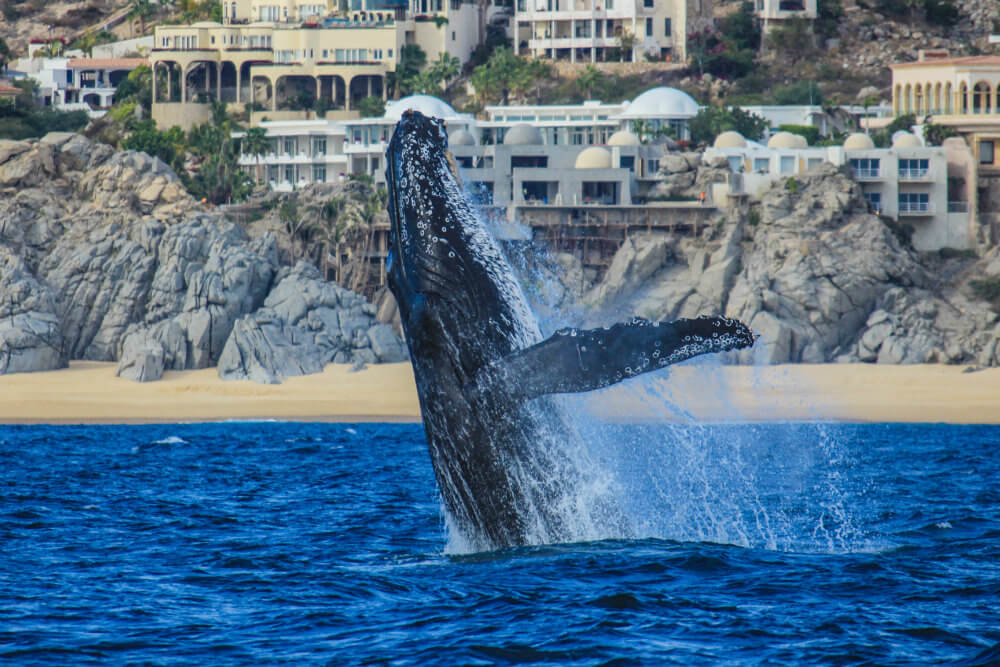 You can also be deliberate about how you view them.
The best way is on a Blue Sky Cabo yacht, which offers a private cruise. The captain always has the most information regarding the latest sightings. When I see the female whales breeching and their baby calves following their lead, well all I can say is WOW!!!!  Incredible each and every time!
So get your gear, swimsuit, sun glasses and a cool hat, and take off!!! Check with Jim online or give him a call. Set up your activities and ENJOY!!
Written by,
CBHINE
Cabo has a lot of things for tourist. Come and enjoy Cabo today! Contact Us to fix your trip!