One of the challenges when visiting the Cabo San Lucas area is trying to determine how to spend your time…there are so many and varied activities!! From lounging poolside at your resort, enjoying the many beautiful beaches, shopping, surfing, zip lining, tequila tasting, strolling thru the charming villages of Cabo San Lucas, San Jose Del Cabo or Todos Santos, deep sea fishing…. wow what to do next? One activity to surely not miss is snorkeling the crystal clear waters surrounding Cabo!
Not only very clear water but water filled with incredible marine life, fascinating rock formations and landmarks that define Cabo. You will marvel at the highlights of Cabo both above and below the water.
For beginners and kids it is suggested that you rent or buy snorkel gear before coming to Cabo and get used to wearing the equipment in a swimming pool or other safe water areas. Of course snorkel gear can be purchased at many different businesses in Cabo San Lucas or the area where you are staying. If staying at one of the area resorts you can get used to the snorkel gear in the resort pool or even in the sea as many of the resorts have cove like areas that are perfectly safe for snorkeling. Check with your resort concierge or activities director for information regarding snorkeling at the resort where you are staying.
Famed marine biologist / underwater explorer Jacque Cousteau once proclaimed that the Sea of Cortez was " The World's Aquarium".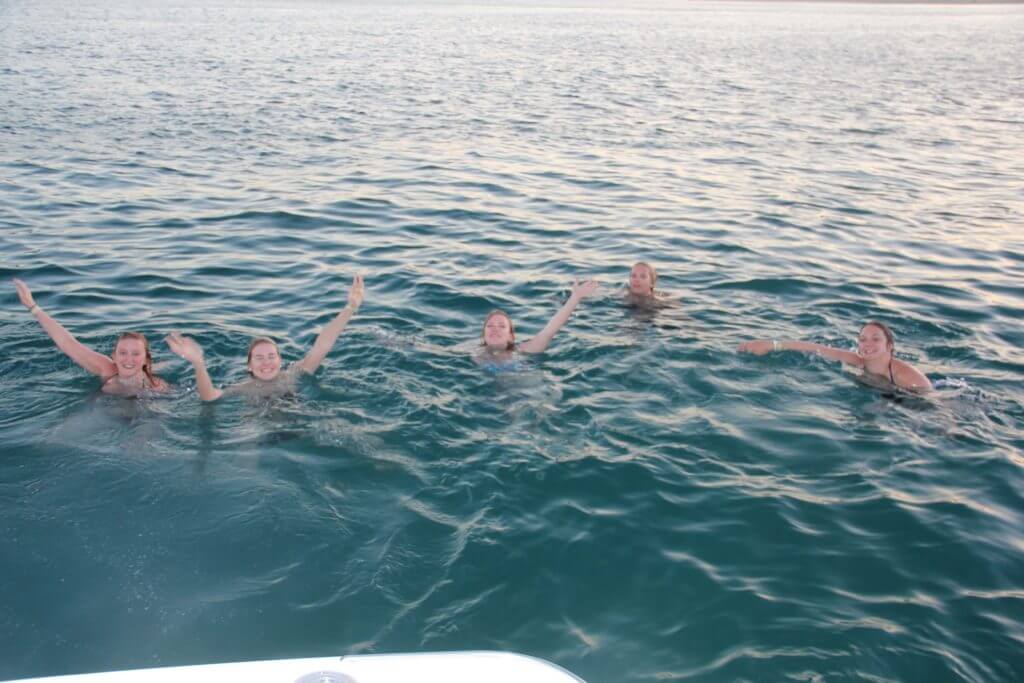 The abundance of marine life in the waters surrounding Cabo is unequaled in any other  area in the world!     So, what are you waiting for?  Are you ready to go snorkeling?  If so, there are many, many different options for snorkeling the waters off the coast of Cabo San Lucas and beyond. The utmost of importance is your safety and the protection of the fragile marine life. Some of the resorts have activity personnel that may be able to provide information regarding snorkeling in the local waters surrounding the resort. However, very few provide snorkel equipment so you will need to provide your own snorkel gear. It is highly recommended that for your safety and that of the marine life you use one of the many professional snorkel tour operators in the area. Not only will they provide all necessary snorkel gear you may need, they provide snorkel instruction for beginners and experienced snorkelers alike. Your safety should always be of top priority when snorkeling. The water conditions, water temperature and weather can change quickly and varies depending on the time of year. The professional snorkel tour operators in Cabo are aware of these conditions and will provide you the information and advise you may need to ensure your safety at all times.  
Some of the tour operators that specialize in snorkeling are: Chileno Bay, Santa Maria Snorkeling, Cabo San Lucas Snorkeling, Cabo Pulmo Snorkeling, Precious Toon Snorkeling, Power Snorkel, Sea of Cortez Snorkeling, Lovers Beach Snorkeling.ht, Yacht Charters.  Booking a snorkel tour in advance is a good way to ensure you get the snorkel experience you desire on the day you wish to go snorkeling. Olympus Tours is a booking service that can assist you with this. There are many others as well. Just a stroll around any of the marinas in the area you will be able to gather a lot of information on snorkel operators in the area. 
The snorkel tour guides know the best and safest snorkel spots including local snorkel beaches like Playa Empacadora (The Cannery Beach), Playa del Amor (Lover's Beach), and Pelican Rock at Land's End, which is in the Cabo San Lucas Marine Preserve. In these waters there are many species of marine life including sea turtles, surgeonfish, parrotfish, angelfish, rays and many others. Plenty of sea lions are visible as well. These waters are also very busy and many water taxis and tour boats and constantly cruising these waters.  There are even snorkel operators that offer snorkeling as part of kayaking adventures, glass bottom boats and rafting!
For more adventurous snorkel tours Santa Maria Bay is a famous spot in Los Cabos. It is located along the Tourist Corridor between Cabo San Lucas and San Jose del Cabo and can be accessed by car or public transportation.  There are snorkeling tours leaving the marina in Cabo San Lucas to Santa Maria morning and early afternoon. This is a favorite beach for the locals due to the quiet setting and great rock outcroppings. Go mid-week for smaller crowds.
Another top pick for snorkeling is at Chileno Bay, which is not far from Santa Maria on the Tourist Corridor. This bay is another favorite of locals and has bathroom facilities and palapas.  There is an abundance of brightly colored fish in these waters. Offshore reefs host a wide variety of species including eels, tropical fish and sea fans.  Access to Chileno Bay is the same as Santa Maria Bay.
If you are really an adventurous snorkeler then head to Cabo Pulmo National Park. It is located about 2 hours north of Cabo San Lucas and it is highly recommended that you book a tour to Cabo Pulmo in advance. The roads north of San Jose del Cabo are bumpy, winding, windy and can be a "crazy drive". When you arrive you will see dive shops and food options. Renting a wet suit may be needed depending on water temperatures.  Here you can interact with sea lions in the water as they dive off the rocks, go deep and then pop up close by you but they do keep their distance. There is an abundance of sea life at Cabo Pulmo and there is a very long reef off shore a few hundred yards. You will need a tour operator guide for accessing the reef. Mermaids Lagoon is a very popular area that is like out of a fairly tale.  This small lagoon is full of parrotfish, urchins and so much more and as you swim toward the shore you can see large iguanas just hanging out on the rocks and giant clamshells.
If you are an under water photographer be sure to take your cameras and accessories as you will snap unforgettable photos at all the different snorkel locations.
As you can see there are many different options for a great snorkel experience in and around Cabo San Lucas. Be safe and have a great time on your snorkeling adventure!
Written By,
CBHINE
Want to have fun with us? Contact Us for know details.